Triathlon| Cardiff 2022
Cardiff 2022 Triathlon
Legend
New for 2022 Always Aim High Events are excited to reveal this new Legend distance, with entries now open to book this middle-distance event!

The Cardiff Triathlon will take you on an unforgettable journey through the iconic Cardiff Bay. This beautiful area lends itself perfectly for a spectacular triathlon experience, for both racers and spectators alike.
Routes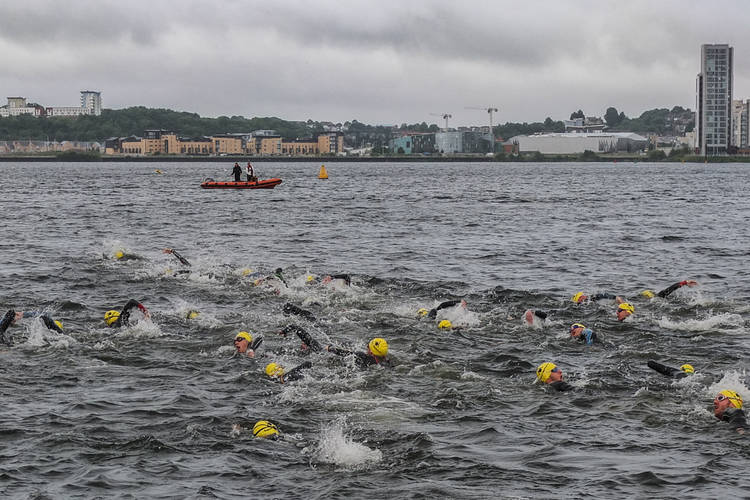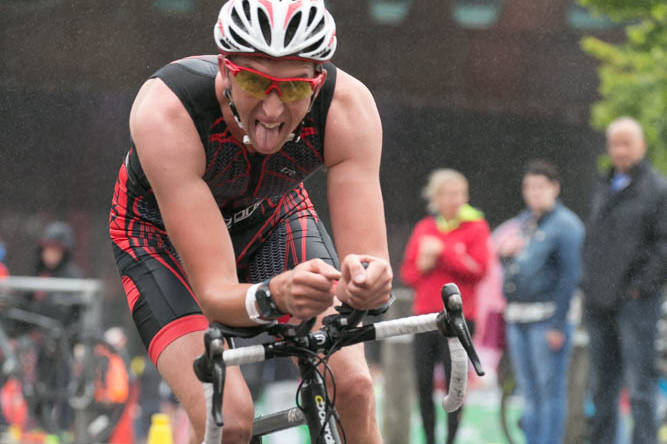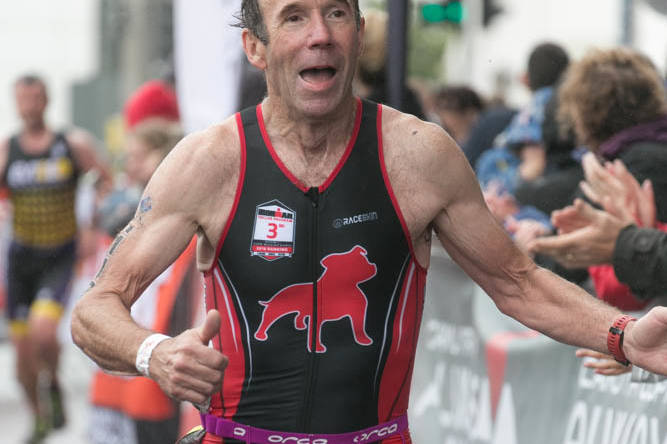 Route Description
Start your race with the exclusive opportunity to swim in Cardiff Bay. Cardiff Bay is supplied by two rivers to form a 500-acre (2.0 km2) freshwater lake around the former dockland area south of the City Centre.
Once through transition, you will head out on a 56 mile (91k) fast flat bike route, initially on a closed road section before leading out to open roads heading east through Cardiff's industrial heritage. From here you'll head to the beautiful Wentlooge flat lands before entering the neighbouring district of Newport. After turning around you'll then head back and complete a further 3 laps of the closed road section before arriving back at transition.
Your run is an out and back run route which you must complete five times, giving a great opportunity to catch all the sights along the way. Head out of transition first towards the Norwegian church and along the cycle path, taking in the sites of industrial heritage that Cardiff is so renowned for. The route is flat and fast especially as you run along the Barrage. The route back gives you views of the Pierhead Building, the Wales Millennium Centre, the Senedd and so much more that you'll have plenty to keep you motivated as you go for your PB! The lap turn around is right by the Pierhead building, where you'll double back and head out again to the Barrage. Once you get here a second time, it's time for your sprint finish; along Bute Place, around the corner, and into the finish line in front of the Wales Millennium Centre.
Pricing
Individual
Ends: 23/06/2022
Important Information
Registration
Registration will take place on the Plass outside the Wales Millennium Centre CF10 5AL on the Saturday afternoon and Sunday morning of the event weekend.
Saturday: 12:00 - 16:00*
Sunday: 05:00 - 05:30*

On the morning of the race Registration closes no later than 20 minutes before the closure of transition.
Confirmed timings will be detailed in your Final Instructions which will be available on the website and via email 10 days prior to the race.
Please note that registration has set times for specific events.
*Timings subject to change.
Wave Start Times
Confirmed timings will be detailed in your Final Instructions which will be available on the website and via email 10 days prior to the race.
Waves are allocated using the estimated finish time on your entry.
You'll be able to find out which wave you're in by logging onto the Live Tracker app ahead of the race. Details of this will be emailed to you along with the Final Instructions 10 days prior to the race.
Transition
Transition opens early on the morning of the event and closes no later than 40 minutes before the first wave starts as there is a walk to the start line.
Sunday: 05:00 - 05:50*
Transition will only be open for racking on the day of the event. It is not possible to leave your bike overnight. You may not enter transition for any reason after the allocated time.
Equipment left in Transition after it closes will be removed and its security cannot be guaranteed.

*Timings subject to change.
Cut Off Times
In the interest of athlete safety and the safety of our volunteers on the course there will be strict cut off times in place.
You must have completed the swim in 50 minutes.
You must be clear of the bike course no later than 10:00am*

*Timings are subject to change, confirmed timings will be detailed in your Final Instructions which will be available on the website and via email 10 days prior to the race.
Prizes
We hold a prize giving ceremony after the racing, approximate timings will be detailed in the Final Instructions however it is a good idea to listen out for any updates that come in over the tannoy. Sometimes the ceremony may be delayed and we wouldn't want you to miss out. We don't send out prizes after the event, so make sure you attend the ceremony and receive your big Welsh cheer!
Prize Categories for the Cardiff Legend Triathlon are:
Individual (for both men and women)
Open - Top 3
Vet 40 - Top 3
Vet 50 - Top 3
Vet 60 - Top 2
Vet 70 - Top 1
U23 - Top 1
Teams

1st Mens
1st Womens
1st Mixed
Covid-19 Information
Please see our Covid-19 updates for information on how we are delivering COVID safe events.
We are proud that all our events are bilingual. Signs, registration and commentary are available in English and Welsh.
Event Partners Cardiff Triathlon 2022
Working with local communities