Triathlon | Harlech 2024
Harlech 2024 Triathlon
Sprint
The Sprint Triathlon begins with a 400-metre swim in Harlech swimming pool, followed by a beautiful 21.5km cycle and an impressive 5.5km run with a final stretch along the beach to the famous 'Storm the Castle' finish.
Routes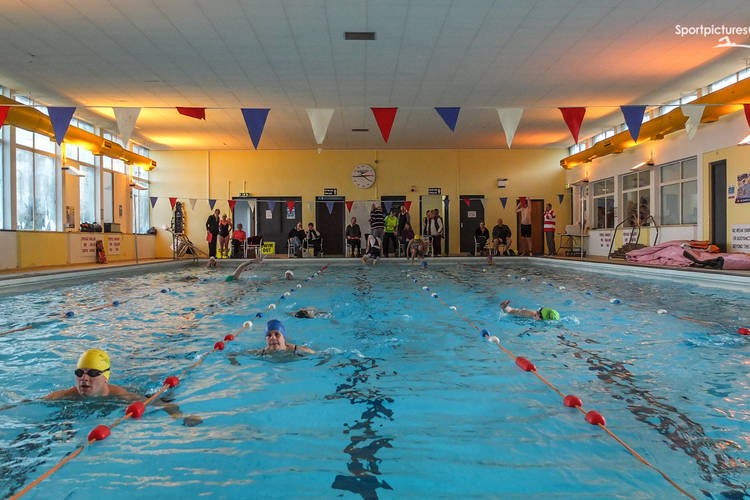 Pool Swim - 400m
Run - 5km
Route Description
Your swim takes place in the leisure centre pool, making it exceptionally accessible for beginner triathletes. With three to a lane and marshals counting your lengths, it's head down and get swimming!
Once you have completed your swim you'll head into transition and onto the bike. Exiting transition and shooting out towards Ynys on the flat and fast coast road, you turn up towards the Castle and enter the closed road section of this exciting route. Pushing your legs to the max as you climb the hill towards Harlech, you can try and admire the impressive view, or just wait until you reach the turn-around point and watch it all rush by on the way back down. It's an out and back route and you will soon be back in transition, ready for the run.

In the shadow of the castle, the run takes you across the beautiful dunes and along Harlech Beach, before returning to the finish, where you'll receive the glory you deserve for completing this fantastic race.

Pricing
Team Relay
Ends: 31/03/2024
Course Records
FEMALE RECORD - RHIAN ROXBURGH
01:08:40
2023
MALE RECORD - CHRIS STANDIDGE
01:00:01
2015
Important Information
What's Included
Spectacular location - with a storm the castle finish
On course support
Drink station in transition (Water, HIGH5 electrolyte & HIGH5 gels)
Fully signed & marshalled course
Professional timing - chip timed, live tracker & sms text result
Access to event village - music, commentary, food vendors and shopping
Locally sourced slate finisher coaster
Free access to Harlech Castle for participants & Spectators
Post- race bacon/veggie butty & hot drink
Registration
You will need to attend registration to pick up your race pack. Registration will be open on both Saturday afternoon and Sunday morning - we will confirm specific times in your Final Instructions, which will be available on the website and via email 10 days prior to the race.
Registration for the race will be located on the field next to Harlech & Ardudwy Leisure Centre, Beach Rd, Harlech LL46 2UG.

Wave Start Times
Swims will take place between 07.30 and 12.30. Your specific swim time will be confirmed by email once all entries close a couple of days prior to the event. Times are allocated based on your predicted swim time on your entry form.
Transition
Transition opens early on the morning of the event all bikes must be racked no later than 45 minutes before the final swim. You may not enter transition for any reason after the allocated time unless you have finished and are collecting equipment. Confirmed timings will be detailed in your Final Instructions which will be available on the website and via email 10 days prior to your race.
Transition will only be open for racking on the day of the event. It is not possible to leave your bike overnight.

Equipment left in Transition after the event closes will be removed and its security cannot be guaranteed.

Cut Off Times
In the interest of athlete safety and the safety of our volunteers on the course there will be strict cut off times in place.
You have a total of 2 hours and 30 minutes to complete your triathlon.
Prizes
We hold a prize giving ceremony after the event, location and approximate timings will be detailed in the Final Instructions however it is a good idea to listen out for any updates that come in over the tannoy. We don't send out prizes after the event, so make sure you attend the ceremony and receive your big Welsh cheer!
Prize Categories for the Sprint Triathlon are:
Individual (for both men and women)
Overall - Top 3
Vet 40 - Top 3
Vet 50 - Top 1
Vet 60 - Top 1
Vet 70 - Top 1
U23 - Top 1
Teams
1st Team

We are proud that all our events are bilingual. Signs, registration and commentary are available in English and Welsh.
Event Partners Harlech Triathlon 2024
Working with local communities