Events / Swim
Slateman Swim 2023
Llyn Padarn is a magnificent glacially formed lake nestled amidst some of Snowdonia's most spectacular scenery. The lake is approximately 2 miles (3.2 km) long and covers about 240 acres making it one of the largest natural lakes in Wales. On the southern bank sits the busy village of Llanberis whilst on the opposite side the Llanberis Lake Railway runs through the spectacular woodland of the Padarn Country Park.
The whole of Llyn Padarn is a Site of Special Scientific Interest (SSSI) and home to a rare type of fish called Arctic Charr. Legend has it that it was brought here from Rome by the early Christians while scientists believe it has survived in the lake since the ice age; either way, it's a pretty robust fish that's been around for some time. It inhabits the depths of the lake which at a deepest point of 29m means they're not going to interfere with your swim.
With its crystal clear waters and incredible views, Llyn Padarn has become infamous as one of the best Open Water Swimming spots in the UK and we're really excited to bring these Open Water Swimming events to the Slateman Triathlon weekend.
Choose your distance
SportPursuit Slateman 2023
1000m
10 Jun 2023
Find out more

Slateman Swim 1000m 2023
SportPursuit Slateman 2023
2000m
10 Jun 2023
Find out more

Slateman Swim 2000m 2023
SportPursuit Slateman 2023
2.4 miles
10 Jun 2023
Find out more

Slateman Swim 2.4 miles 2023
What's Included
Lively Event Village
Music, commentary, shopping, food and chill out zones.
Family Friendly Vibes
Spectator friendly and plenty to see and do.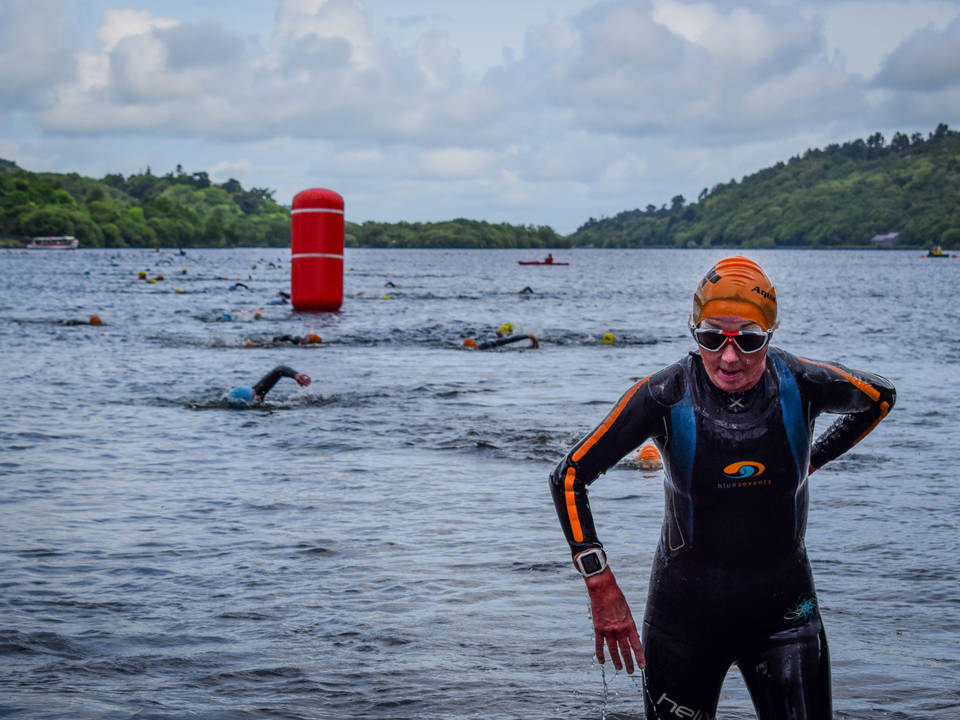 On Course Support
Brilliant marshals, water safety and rescue boats
Unique Finisher Mementos!
Beautifully designed to reflect our event locations and local history.
Spectacular Scenery
Snowdonia's awe-inspiring scenery is the backdrop to your race
Professional Timing
Chip timing and online results
Event Information
We are proud that all our events are bilingual. Signs, registration and commentary are available in English and Welsh.
Working with local communities