Routes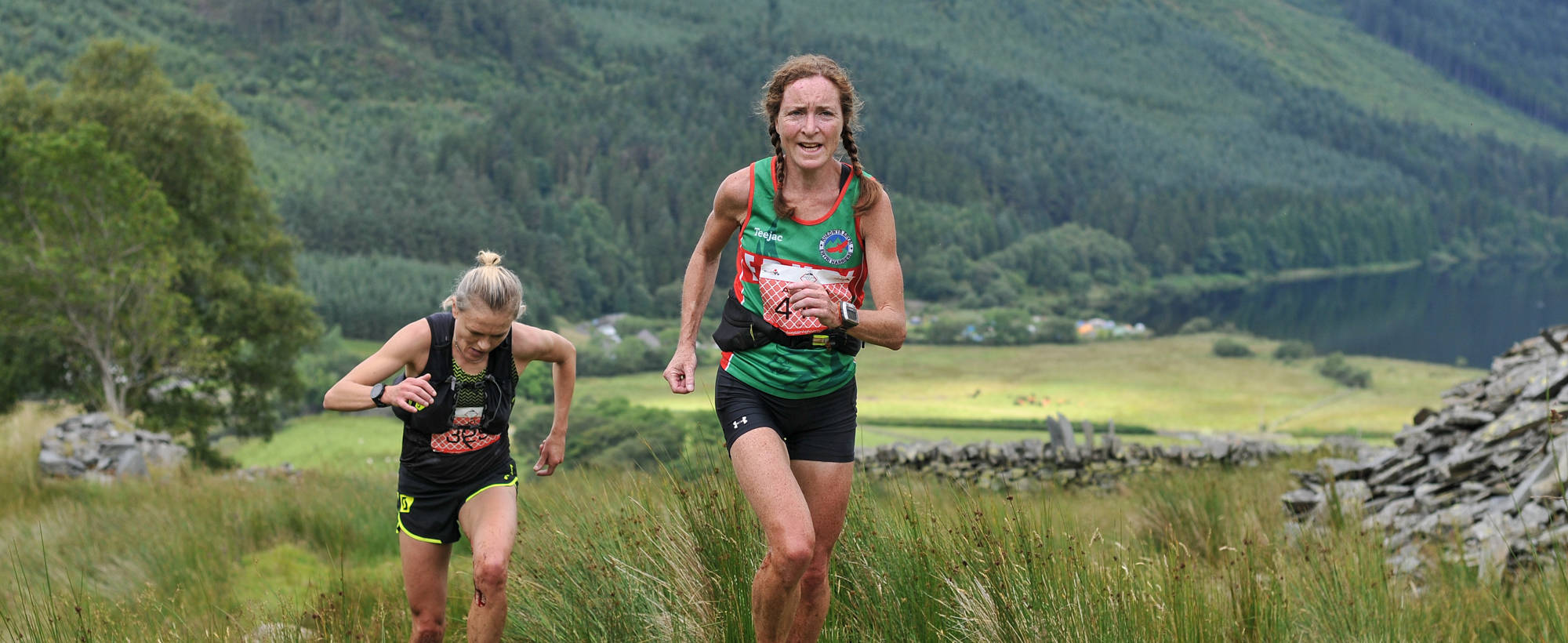 Route Description
This beautiful 10k has something for all runners. The first 5.5k has a mixture of road, track and trail and takes in the beautiful lower slopes of Yr Wyddfa (Snowdon). It then passes across the valley dipping into the beautiful woodlands around Dolbadarn Castle before taking on the gruelling Zig Zags that take you to the top of Vivian Quarry. Once here it's down hill on stunning forest trails all the way to the finish line.
Important Information
Age
You must be at least 17 years old to take part in this race.
Registration
If you opted for a postal entry there is no need to register in person before the event. Your Final Instructions will be printed on the back of your bib, and they will also be available on the website 10 days prior to the race.

If your bib is not being posted you will need to collect it from registration. Registration will take place on Saturday afternoon and before the race on Sunday morning. We will confirm specific times in your Final Instructions.
Registration is usually located on the event field in Llanberis situated next to the Community Centre - LL55 4UR
Start Time
The 10k usually starts at 09:30 though this is subject to change. The race start time will be confirmed in your Final Instructions which are available to view on the website 10 days prior to the race.
Cut-Off Times
There are no cut-off times on the 10k route.
Feed Stations
Water and High 5 energy drink and gels will be available at 2 miles/3.2km and 4 miles/ 6.4km
Prizes
We hold a prize-giving ceremony after the racing, approximate timings will be detailed in the Final Instructions however it is a good idea to listen out for information on any updates that come in over the tannoy. Sometimes the ceremony may be delayed and we wouldn't want you to miss out. We don't send out prizes after the event, so make sure you attend the ceremony and receive your big Welsh cheer!
Prize Categories for the Snowdonia Trail 10k are (for both men and women)
Overall: Top 3*
V40: Top 3

V50: 1st runner

V60: 1st runner

V70: 1st runner
All prizes must be collected on the day.
* If any runner places in Overall and Vet then a drop down system will occur.

We are proud that all our events are bilingual. Signs, registration and commentary are available in English and Welsh.
Event Partners XTERRA Snowdonia Trail Marathon Eryri 2024
Working with local communities