Whether it's a present for a triathlete or a birthday present for a runner our vouchers can be redeemed against any of our events, event merchandise, or items in our store.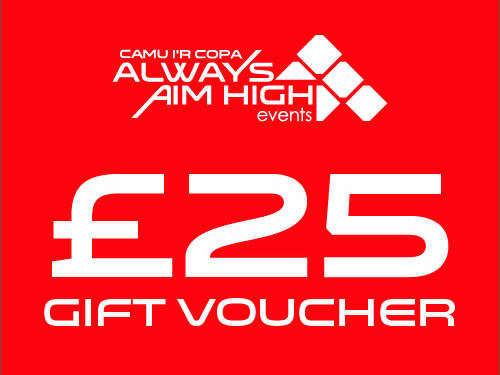 By buying a gift voucher you're helping to support a small business and giving a sustainable gift that won't go to waste or end up in landfill. We've worked hard to create a system that means you can spend every penny of your card across a number of spends on any event or store item. If you don't have the full amount on your card you can just pay the balance.

Experience gifts are truly memorable so whether you're buying for an experienced athlete or someone who has always wanted to give it a go it's going to be a gift they won't forget. With a choice of values, they are also a great idea for Secret Santa.
Gift Vouchers are available for £25, £50, or £100 amounts. They can be bought directly from our EtchRock booking system online shop.