Wales' Spectacular Mountain Half Marathon
Routes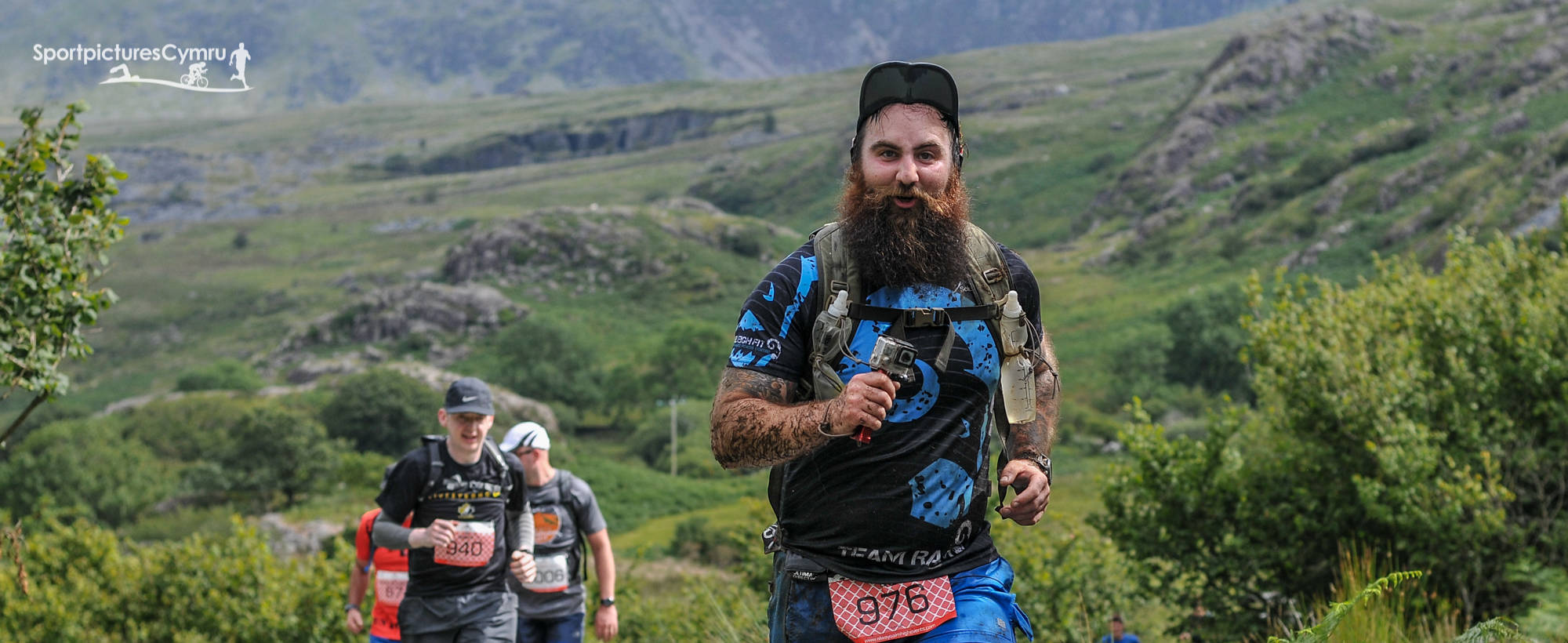 Route Description
This is one tough Half Marathon with over 1192m of ascent most of which is up Wales' highest peak. The hills start almost immediately as you climb up through Llanberis and then Maesgwm, also known as Telegraph Valley. Turning left onto the Snowdon Ranger Path you have a further steep climb up before crossing the railway, reaching the Finger Stone and starting your descent down the Llanberis Path. The views, all the way to Anglesey, are incredible, but don't get complacent you haven't finished yet! Once back down at the road in Llanberis you are diverted through the woods past Dolbadarn Castle with the sting in the tail being the final climb up the infamous Zig Zag path and into the quarries. Reaching the top of Vivian Quarry you'll be able to see the event village and the finish line down below and better yet, it's pretty much all downhill to the finish from here.
Pricing
Half Marathon Duo Entry
Ends: 12/07/2024
£85.99

See more info below
Important Information
Age
You must be at least 17 years old to take part in this race.
Team Duo Entries
The XTERRA TEAM DUO CATEGORY provides an athlete the opportunity to share their running passion with a partner. Pairs of two will sign up and run together for the full trail distance. The DUO must stay within 15 seconds of each other during the full course, including the segment challenges.
Penalties will be added for DUOs not staying within the allotted distance, and time will be recorded for both partners based on the second runner who passes the segment and final finish lines.
QUALIFICATION OF DUO TEAM
If a DUO Team qualifies for the XTERRA Trail Run World Championship, BOTH members of the existing DUO Team must register and compete together to claim their slot.

Registration
If you opted for a postal entry there is no need to register in person before the event. Your Final Instructions will be printed on the back of your bib, and they will also be available on the website 10 days prior to the race.

If your bib is not being posted you will need to collect it from registration. Registration will take place on Saturday afternoon and before the race on Sunday morning. We will confirm specific times in your Final Instructions.
Registration is usually located on the event field in Llanberis situated next to the Community Centre - LL55 4UR
Start Time
The Half Marathon usually starts at 09:00 though this is subject to change. The race start time will be confirmed in your Final Instructions which are available to view on the website 10 days prior to the race.

Cut-Off Times
In the interest of athlete safety and the safety of our volunteers on the course, there will be strict cut-off times in place.
Cut-off: 14:30 - Mile 11 - Zig Zags roundabout feed station
Feed Stations
Water and High 5 energy drink and gels will be available at 2 and 11 miles.

There will be an emergency water station at mile 7 (Clogwyn Station).
There will be limited supply here so please only take water if absolutely necessary. We are unable to re-fill water containers at this point.
Prize giving
We hold a prize-giving ceremony after the racing, approximate timings will be detailed in the Final Instructions however it is a good idea to listen out for information on any updates that come in over the tannoy. Sometimes the ceremony may be delayed and we wouldn't want you to miss out. We don't send out prizes after the event, so make sure you attend the ceremony and receive your big Welsh cheer!
Prize Categories for the Snowdonia Trail Half Marathon are (for both men and women)
Overall: Top 3*
V40: Top 3

V50: 1st runner

V60: 1st runner

V70: 1st runner
All prizes must be collected on the day.
* If any runner places in Overall and Vet then a drop-down system will occur.
Compulsory Kit
All competitors must carry the compulsory kit listed below. This kit is for your safety due to the often unpredictable and quickly changing mountain conditions and isolated nature of the route.
Spot checks will be in place and anybody found without the required kit will not be allowed to race.
Waterproof jacket and trousers - with taped seams and integrated, attached hood.
Suitable off-road running shoes - fell/trail shoes
Hat and Gloves (head and hand cover)
Whistle
Emergency food
Foil blanket
Drinking water
Mobile telephone
ADDITIONAL PERMITTED / ADVISORY KIT:
GPS device (watch with route downloaded)
Extra long-sleeved warm layer
Compass & map (If you know how to use them)
Poles (we permit people to use poles)
Suntan lotion
We are proud that all our events are bilingual. Signs, registration and commentary are available in English and Welsh.
Event Partners XTERRA Snowdonia Trail Marathon Eryri 2024
Working with local communities