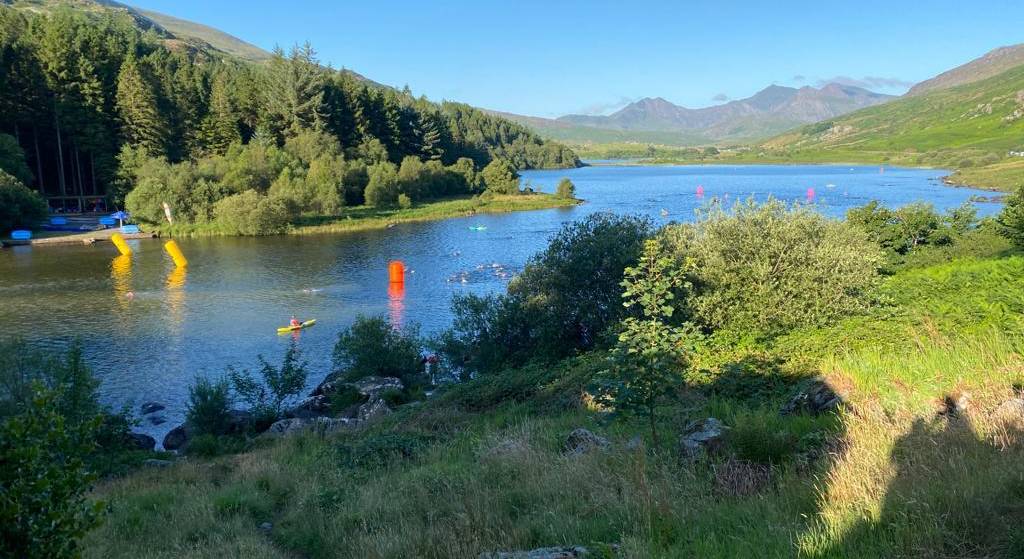 The Saturday had the added bonus in the afternoon of the three AquaSphere Snowman Swims of 1000m,2000m and 2.4m, all of which were highly popular this year.
SATURDAY AFTERNOON
Rounding off Saturday's action was the AquaSphere Snowman Swim. New for this year we had the 1000M, 2000M and 2.4mile Swim events. Taking the win for the 1000M distance and back for the 2nd win of the day was Sarah Roberts who won the women's Super Sprint in the morning. Taking the winning position for the 2000M swim was local triathlon coach Rhian Roxburgh, with the 2.4 mile Swim won by Alan Young.

Full Snowman race results by TDL Event Services.

Selected 2021 Aquasphere Snowman Swim Results
1000m Swim:
Sarah Roberts
Jason Cook
2000m Swim:
Rhian Roxburgh
Wray Shewell Cooper
2.4 Mile Swim:
Alan Young

Jo Corben