2022 Race Report
History made at Snowdon24
How to survive Snowdon24? courage, comradery and a spectacular sunrise.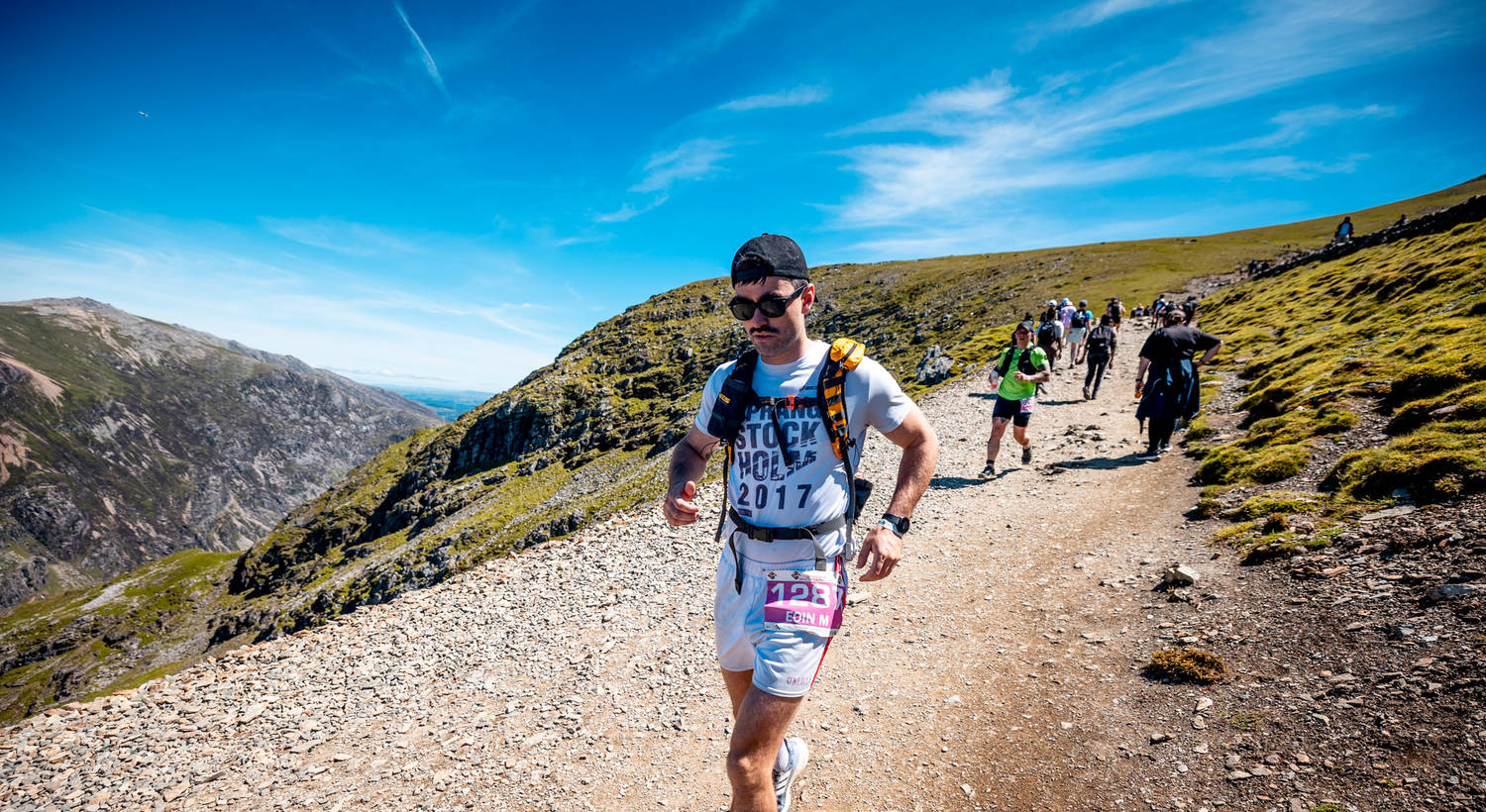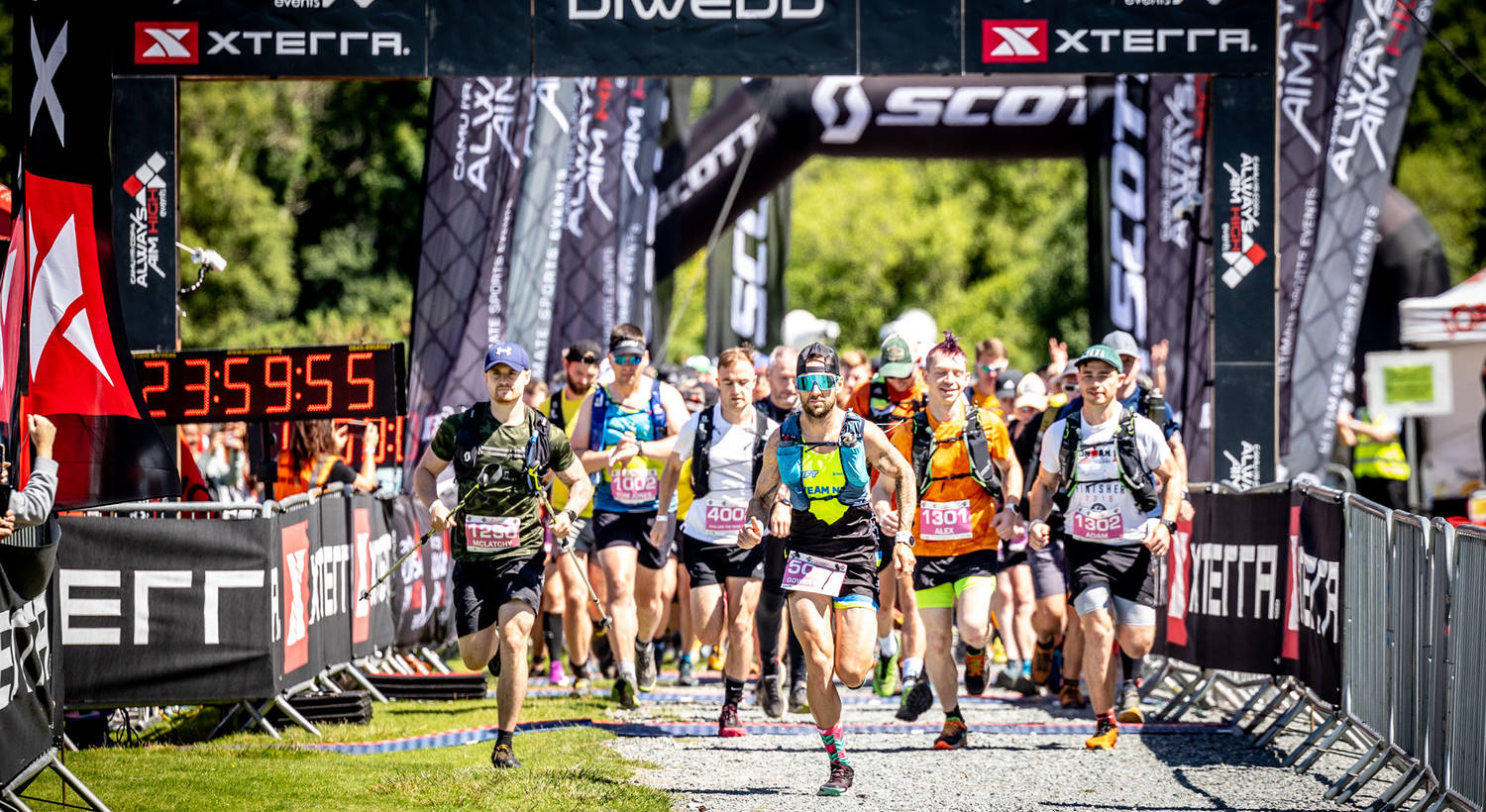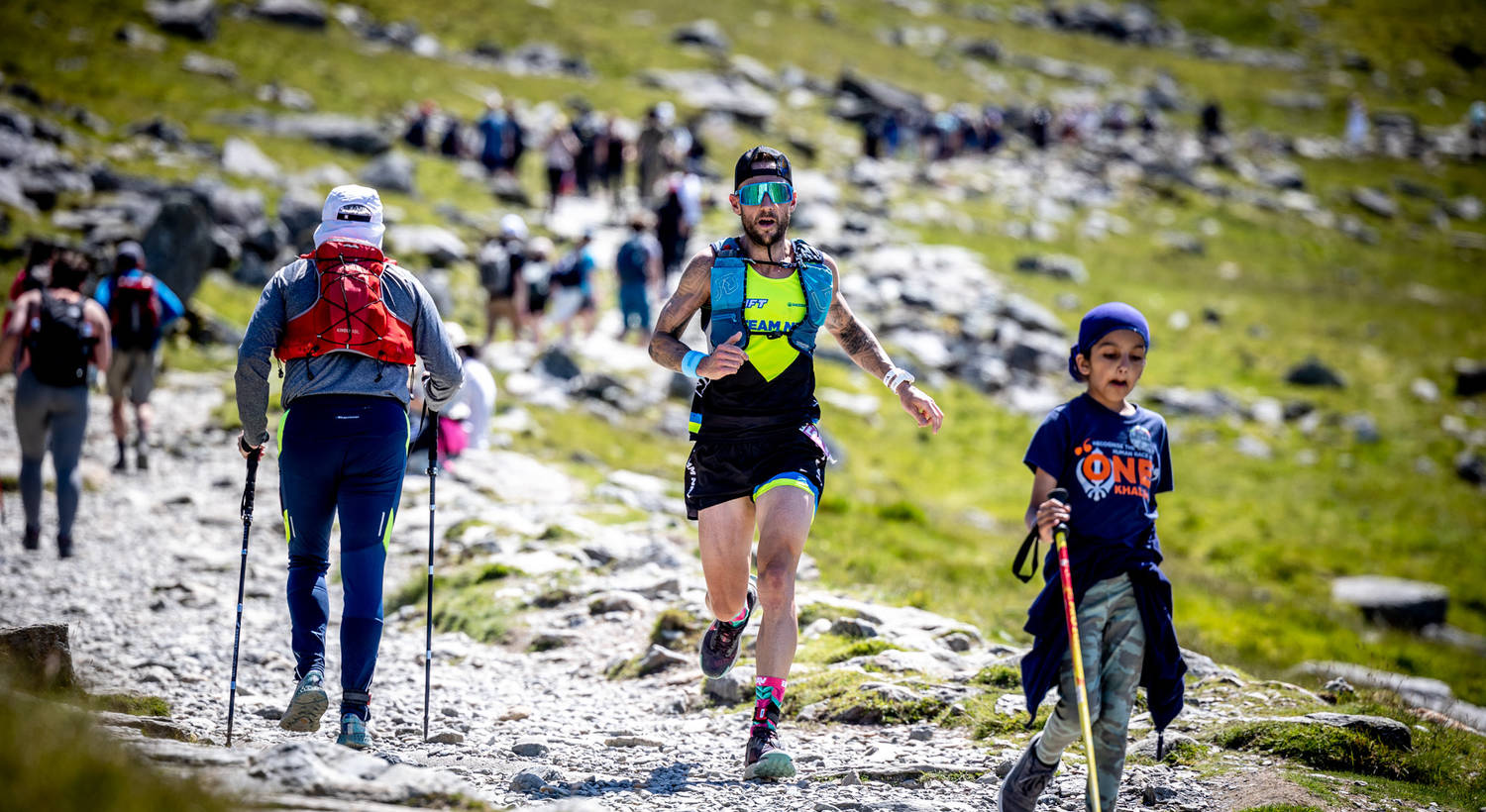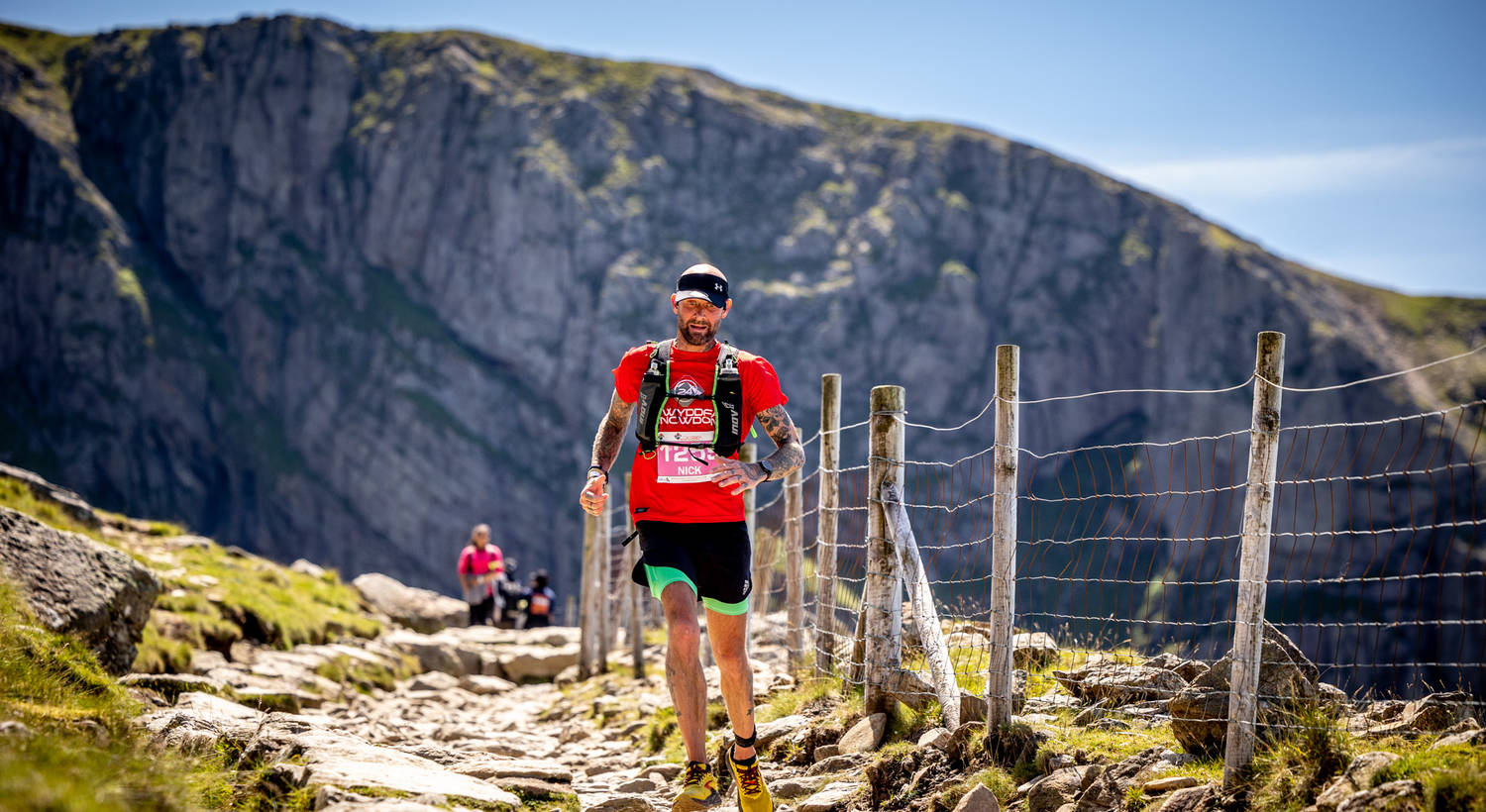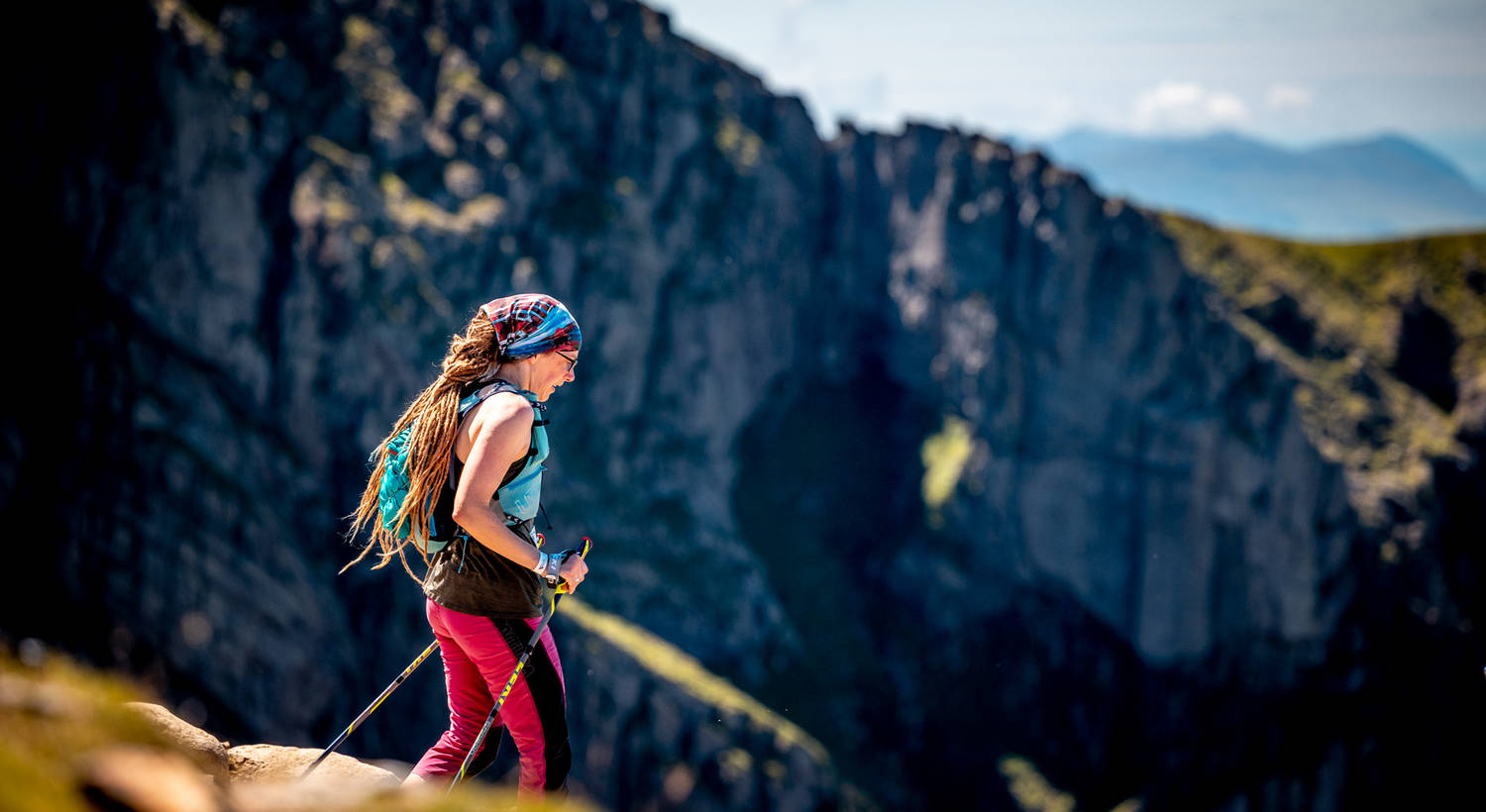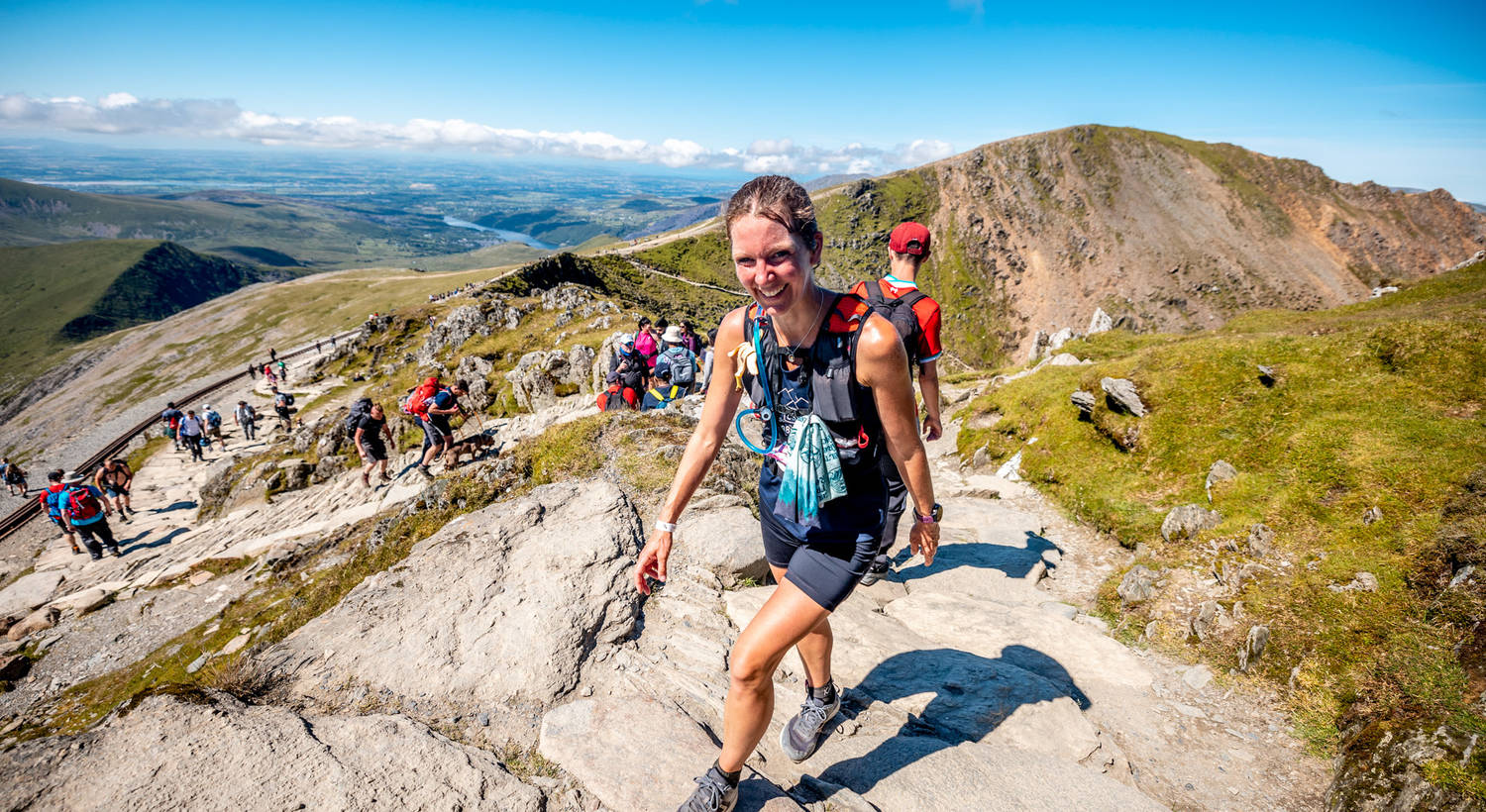 After two years of postponement the first Always Aim High Events 24-hour race eventually became a reality and what a race it was! The challenge was to complete as many ascents and descents of Yr Wyddfa/Snowdon as possible in 24 hours. Ascending up and down the same path from the event village in Llanberis each lap covered 10 miles of distance and 948m of ascent.
164 solo competitors and 22 teams crossed the line to take on this enormous challenge and become part of the Always Aim High history books. It was a tough start with temperatures high, but there were goals to reach and the best times were clocked across the whole 24 hours in the initial lap.
The athletes had a specific 'chill out zone' which was set up with tables, chairs and hot water where they could rest and refuel between laps. There was also a 'silent' respite area about 5 minutes from the event village where they could pitch tents and retire to get some sleep.
There were many different tactics employed. Some chose to go all out for as long as possible and do as many laps as they could in a shorter time before choosing to finish. Others kept going for 24 hours at a slower pace or took time out to get a few hours sleep in the respite area before returning for another go. Some had a clear goal they wanted to get to and were happy to reach it and finish, others just wanted to see what they could do.
Throughout the night the event village was lit and runners went out with head torches to continue to chalk up ascents. Mountain Leaders were in place along the route throughout the 24 hours to support and encourage our athletes. As dawn broke nearly everyone was out for the newly christened 'sunrise lap' and it didn't fail to deliver as another stunning day woke over Snowdonia.
In the teams of 5 it was a close battle between Team Gower Golds and Team Hogia'r Wyddfa 24 who both completed an outstanding 12 laps. The title eventually went to Gower Golds who completed their 12 laps 16 minutes and 14 seconds ahead of their rivals in a total time of 22.18.09. The first lap was the fastest at 1.29.34 and 8 laps were completed in under 2 hours.
Team Run Like the Wind Terry took the title for team of 4 completing 11 laps in 22.26.34 and produced the fastest lap of the race in 1.28.55.
Team Stay Strong Collective were the winning pair, finishing ahead of the winning team of three (Team Summit Mentality). Both completed 9 laps in 22.26.34 and 22.34.58.
In the solos, David Shearer and Christine Caldwell took the wins, both completing an epic 8 laps. What a brilliant show of fitness and endurance from these two amazing athletes.
Director Nigel Kendrick said: 'When we launched our first ever 24 race the Snowdon24 we never thought it would take three years to happen, but it was better than anybody ever imagined.
It was always going to be the ultimate challenge, but the conditions with the heat made it even more so. It was tough, but our athletes were tougher and I hope they are all proud of their achievement whether they completed one lap or twelve. I know this race meant a lot to a lot of people and the amount of money raised for different charities by our competitors is mind blowing. I know those they were representing will be unbelievably proud.
The feedback has been off the scale, with people practically begging us to do it again – we're going to review and discuss and I think we will see Snowdon24 again, though it's likely to stay small with a strict limit on entries so we can continue to maintain the quality and exclusiveness of the race. Watch this space!
Lastly, I would like to thank our Marshals, Mountain Leaders and staff have worked tirelessy throughout the day and night to support our athletes. Our sponsors Black Diamond who provided some great prizes, our charity partner North West Cancer Research, the football club for the use of their facilities, Gwynedd Council for their continued support and of course the local community in Llanberis and all the spectators.
Thank you for making another Always Aim High dream come true!

Full race results for the Snowdon24.
Race photography was provided by Mel Parry Event Images.
Selected Snowdon 24 Results
Male Solo
David Shearer 8 Laps 21:54:50
Female Solo
Christine Caldwell 8 Laps 23:11:44
Team of 5
Gower Golds 12 laps 22:18:09
Team of 4
Run Like The Wind Terry 11 laps 22:26:34
Team of 3
Summit Mentality 9 laps 23:49:32
Male Pair
Stay Strong Collective 9 laps 23:39:48
Mixed Pair
Team Mike 7 laps 19:20:30