The most epic trail marathon in Wales
Trail Running | XTERRA Snowdonia Trail Marathon Eryri 2024
XTERRA Snowdonia Trail Marathon Eryri 2024 Trail Running
Marathon
Ascending 1,685 metres over 27 miles of iconic and spectacular trails, the epic Snowdonia Trail Marathon circumnavigates and eventually climb the slopes of Wales' highest peak - Yr Wyddfa (Snowdon). The incredible route explores the trails, gorgeous panoramic views and tough climbs that make Snowdonia National Park such a popular destination for outdoor enthusiasts.
Routes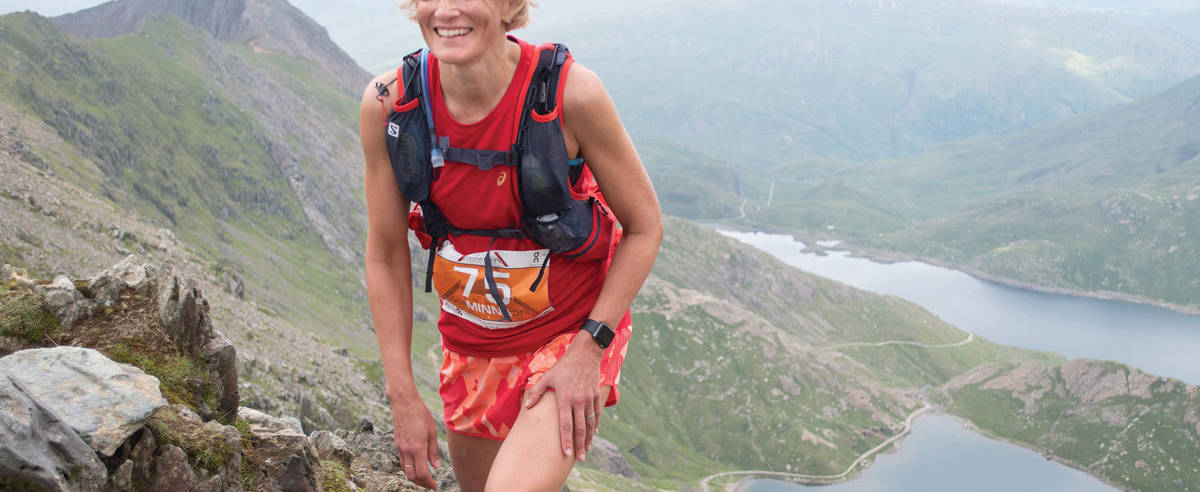 Route Description
Probably the biggest trail marathon in the UK, the Snowdonia Trail Marathon is a challenge in every sense of the word. Ascending 1,685 metres over 27 miles of iconic and spectacular trails, this epic race will circumnavigate and eventually climb Wales' highest peak - Yr Wyddfa (Snowdon). Visiting Rhyd Ddu, Beddgelert, Nant Gwynant, Pen y Pass and Snowdon (via the PyG Track to the Finger Stone) to then descend to the finish line via the Llanberis Path. There surely can't be a more striking trail marathon route in the UK!
Pricing
Marathon Duo Entry
Ends: 12/07/2024
£112.99

See more info below
Important Information
Age
You must be at least 18 years old to take part in this race.
Team Duo Entries
The XTERRA TEAM DUO CATEGORY provides an athlete the opportunity to share their running passion with a partner. Pairs of two will sign up and run together for the full trail distance. The DUO must stay within 15 seconds of each other during the full course, including the segment challenges.
Penalties will be added for DUOs not staying within the allotted distance, and time will be recorded for both partners based on the second runner who passes the segment and final finish lines.
QUALIFICATION OF DUO TEAM
If a DUO Team qualifies for the XTERRA Trail Run World Championship, BOTH members of the existing DUO Team must register and compete together to claim their slot.
Registration
If you opted for a postal entry there is no need to register in person before the event. Your Final Instructions will be printed on the back of your bib, and they will also be available on the website 10 days prior to the race.

If your bib is not being posted you will need to collect it from registration. Registration will take place on Saturday afternoon and before the race on Sunday morning. We will confirm specific times in your Final Instructions.
Registration is usually located on the event field in Llanberis situated next to the Community Centre - LL55 4UR
Start Time
The Marathon usually starts at 08:30 though this is subject to change. The race start time will be confirmed in your Final Instructions which are available to view on the website 10 days prior to the race.
Cut Off Times
There will be staged cut-offs across the race to ensure the safety and well-being of volunteers and competitors.
11:20 - Mile 11.5 - Cut off at Beddgelert (average 4mph)
14:00 - Mile 19.6 - Cut off at Pen y Pass (average 2.3mph)
18:00 - Mile 27.4 - Finish line cut off (average 1.95mph)
Feed Stations
There are 5 aid stations on the Marathon route, plus an emergency water station.
Water and High 5 energy drink and gels will be available at 2, 6, 11, 15 and 19 miles.

At 11 miles (Beddgelert) and 19 miles (Pen y Pass), there will also be fruit, crisps and sweets.

There will be an emergency water station at mile 23 (Clogwyn Station). Due to the difficulty of supplying water containers high on Yr Wyddfa (Snowdon), there will be limited supply here. Please ensure that you have filled your water bottles at the Pen y Pass aid station, and only take water at this station if absolutely necessary. We are unable to re-fill water containers at this point.
Prizes
We hold a prize-giving ceremony after the racing, approximate timings will be detailed in the Final Instructions however it is a good idea to listen out for any updates that come in over the tannoy. Sometimes the ceremony may be delayed and we wouldn't want you to miss out. We don't send out prizes after the event, so make sure you attend the ceremony and receive your big Welsh cheer!
Prize Categories for the Snowdonia Trail Marathon are (for both men and women)
Overall: Top 3*
V40: Top 3

V50: 1st runner

V60: 1st runner

V70: 1st runner
All prizes must be collected on the day.
* If any runner places in Overall and Vet then a drop-down system will occur.

Compulsory Kit
All competitors must carry the compulsory kit listed below. This kit is for your safety due to the often unpredictable and quickly changing mountain conditions in Wales and isolated nature of the route.
Spot checks will be in place and anybody found without the required kit will not be allowed to race.
Waterproof jacket and trousers - with taped seams and integrated, attached hood.
Suitable off-road running shoes - fell/trail shoes
Hat and gloves (head and hand cover)
Whistle
Emergency food
Foil blanket
Mobile telephone
Drinking water
ADDITIONAL PERMITTED / ADVISORY KIT:
GPS device (watch with route downloaded)
Extra long-sleeved warm layer
Compass & map (If you know how to use them)
Poles (we permit people to use poles)
Suntan lotion
We are proud that all our events are bilingual. Signs, registration and commentary are available in English and Welsh.
Event Partners XTERRA Snowdonia Trail Marathon Eryri 2024
Working with local communities