Join us for the Welsh Triathlon Super Series Final Event!
STUNNING CLOSED ROAD TRIATHLON
Events / Triathlon
Llandudno Triathlon 2024
Returning for its third year this Triathlon explores the popular holiday town of Llandudno. Taking place in early October, with the Irish Sea retaining its summer warmth, it's a great time to challenge yourself in this beautiful part of the Welsh coastline!
The course sees athletes swimming under the watchful eye of the iconic Victorian pier (perfect for spectators), before taking to your bike along our closed-road route around Marine Drive, the scenic road leading you around Llandudno's Great Orme.
Running along the promenade provides a great atmosphere, with spectators lining the route, providing the same warm Welsh welcome you can expect at all Always Aim High Events, right through to the finish line.
As the Standard distance triathlon is the final event of the 2024 Welsh Super Series it's guaranteed to be a great race, whether you're new to triathlon, or competing for the Welsh Title. The Standard distance also provides the opportunity to qualify for the 2025 European Championships, making Llandudno one of the most decorated events in the calendar!
Dates
29 Sep 2024
Location
Llandudno, Conwy
Choose your distance
Llandudno 2024
Sprint
29 Sep 2024
Sea Swim: 750m
Bike: 17.5km
Run: 5km
Find out more

Llandudno Sprint Triathlon 2024
Llandudno 2024
Standard
29 Sep 2024
Sea Swim: 1500m
Bike: 34.75km
Run: 9.4km
Find out more

Llandudno Standard Triathlon 2024
Llandudno 2024
Standard (European Championship Qualifier)
29 Sep 2024
Sea Swim: 1500m
Bike: 34.75km
Run: 9.4km
Find out more

Standard Distance European Championship Qualifier
What's Included
Lively Event Village
Music, commentary, shopping and food with a fun and supportive atmosphere
Family Friendly Vibes
Family finishes and plenty to see and do
On Course Support
Brilliant marshals, signage and pick up vehicles
Unique Finisher Mementos!
Beautifully designed to reflect our event locations and local history.
Spectacular location
Beautiful Welsh coastal scenery in a Victorian holiday town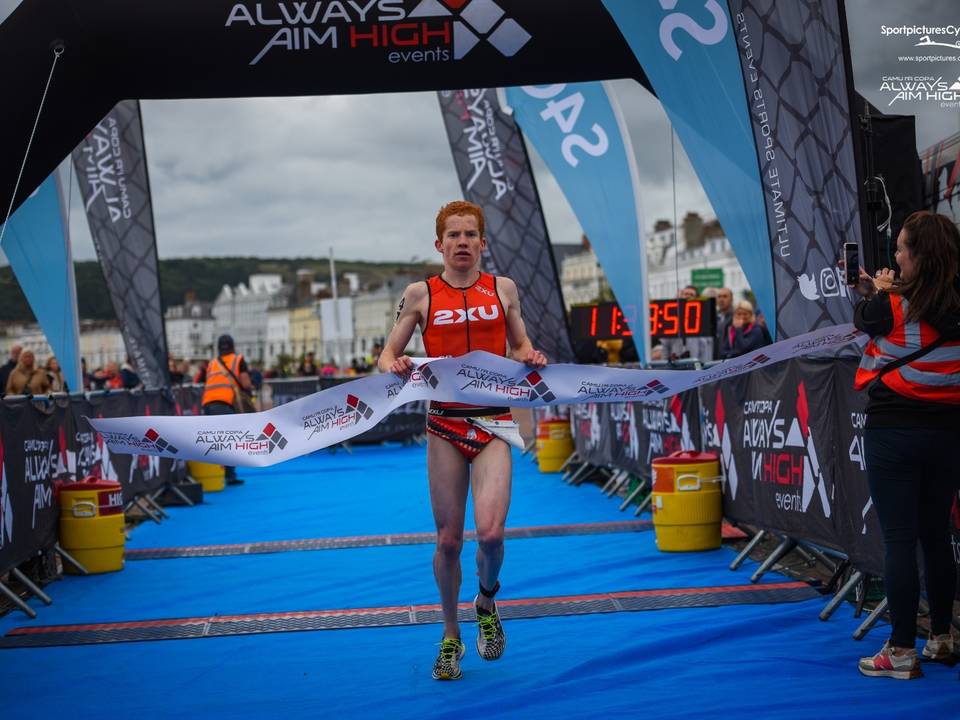 Professional Timing
Chip timing, live tracker and online results
Event Information
We are proud that all our events are bilingual. Signs, registration and commentary are available in English and Welsh.
Working with local communities