Routes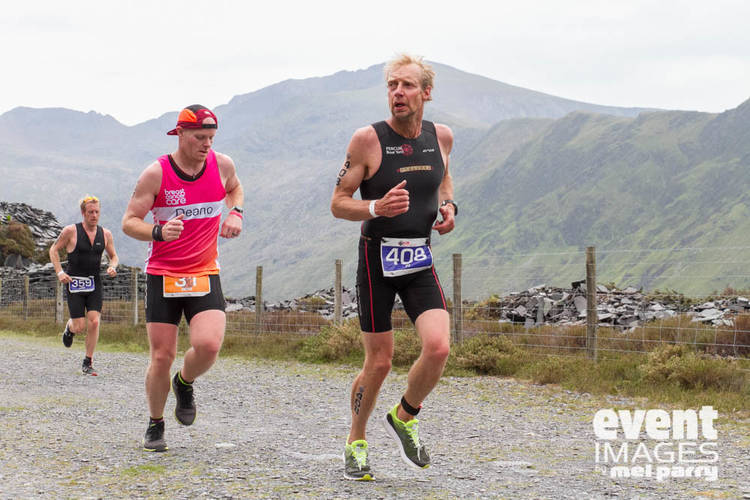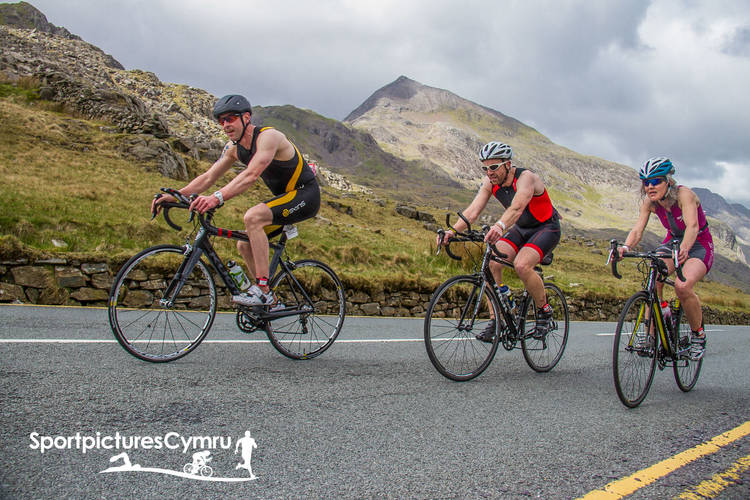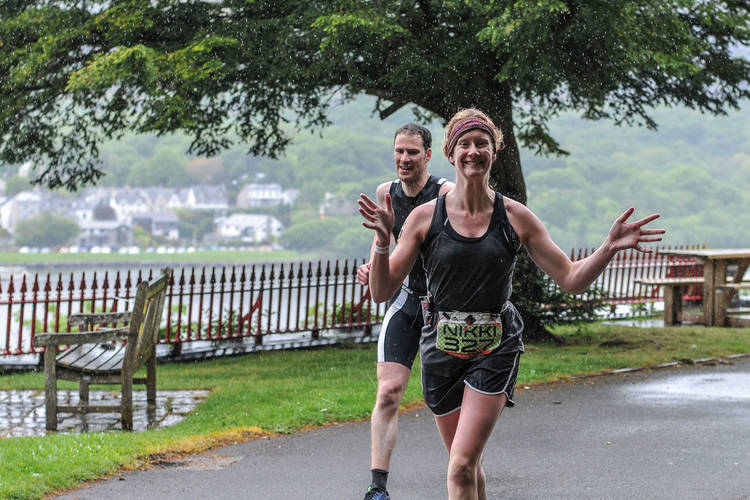 Route Description
With so much history your first tough 5.8 km run will have loads to keep you motivated as your legs complain. Starting under the Finish Arch to run on some of the best trails around, you'll go past Vivian Quarry, and head towards Dinorwic, before taking a short section of road in the direction of Fachwen. You'll then turn steeply downhill through beautiful forests, with glimpses of Snowdon, past the Quarry Hospital and back the way you've come and diverting towards transition.
The cycle route takes in some of the most iconic views in North Wales. Begin the cycle by turning right out of transition and head towards Caernarfon. As you flow around the course towards Beddgelert make sure you keep an eye out on your left because you're circumnavigating Snowdon! Once you're through the beautiful, quaint village of Beddgelert, you've got one last challenge to come. You must now cycle up the narrow and winding Nant Gwynant Pass and return to the top of Pen y Pass. Make sure you take in some of the most spectacular views in the country, before you descent all the way back to Llanberis and transition.

The final run starts off relatively easy but no less beautiful than the rest of the route taking in the historic Dolbadarn Castle, but as you run past Llyn Peris at the foot of the Dinorwic Slate Quarry, don't lose your nerve when you see what is to come. A 2km climb up the zig zags through the quarry takes your legs and your breath away. Carrying on through this most awesome man made landscape for another 1.5km you then come to the descent into the forest. Head towards Fachwen and a short section of road, followed by a steep descent once more into the trees. You will then make your way along the beautiful trails of Parc Padarn and past the Old Quarry Hospital as you make your final descent down to the field and the final straight to the finish line, you may, by now, have some idea of what it was like to be a real Slateman.
Important Information
Registration
Registration for the Standard Duathlon will take place on Sunday morning - we will confirm specific times in your Final Instructions, which will be available on the website and via email 10 days prior to the race.
Registration is usually located in Llanberis, on the field situated next to the Community Centre - LL55 4UR.
Wave Start Times
The first wave usually starts at 0900. Confirmed timings will be detailed in your Final Instructions which will be available on the website and via email 10 days prior to your race.

Waves are allocated using the estimated finish time on your entry.
You'll be able to find out which wave you're in by logging onto the Live Tracker app ahead of the race. Details of this will be emailed to you along with the Final Instructions.
Transition times
Transition opens early on the morning of the event and will close approximately 30 minutes before the first wave starts. You may not enter transition for any reason after the allocated time. Confirmed timings will be detailed in your Final Instructions which will be available on the website and via email 10 days prior to your race.

Transition will only be open for racking on the day of the event. It is not possible to leave your bike overnight.

Equipment left in Transition after it closes will be removed and its security cannot be guaranteed.
Cut Off Times
In the interest of athlete safety and the safety of our volunteers on the course, there will be strict cut-off times in place.
You have a total of 55 minutes to complete your Run 1 and exit transition.
You have a total of 3 hours 5 minutes to complete your bike and exit transition.
You have a total of 2 hours 15 minutes to complete your run.

Timings are subject to change. Confirmed timings will be detailed in your final instructions. These are emailed to athletes 10 days prior to the race, and they'll also be available 10 days prior to the race on our website.
Prizes
We hold a prize giving ceremony after the racing, approximate timings will be detailed in the Final Instructions however it is a good idea to listen out for any updates that come in over the tannoy. Sometimes the ceremony may be delayed and we wouldn't want you to miss out. We don't send out prizes after the event, so make sure you attend the ceremony and receive your big Welsh cheer!
Prize Categories for the Standard Duathlon are (for both men and women):
Individual
Overall - Top 3
Teams

1st Team

We are proud that all our events are bilingual. Signs, registration and commentary are available in English and Welsh.
Event Partners Slateman Duathlon 2024
Working with local communities