Duathlon | Llandudno 2024
Llandudno 2024 Duathlon
Standard
Llandudno is the quintessential Welsh seaside town and just like the traditional pier, this duathlon is full of fun with challenging up, speedy down and fast and flat running. The event is a firm favourite with Llandudno visitors so expect to hear cheers, bells and your name shouted at every turn!
Routes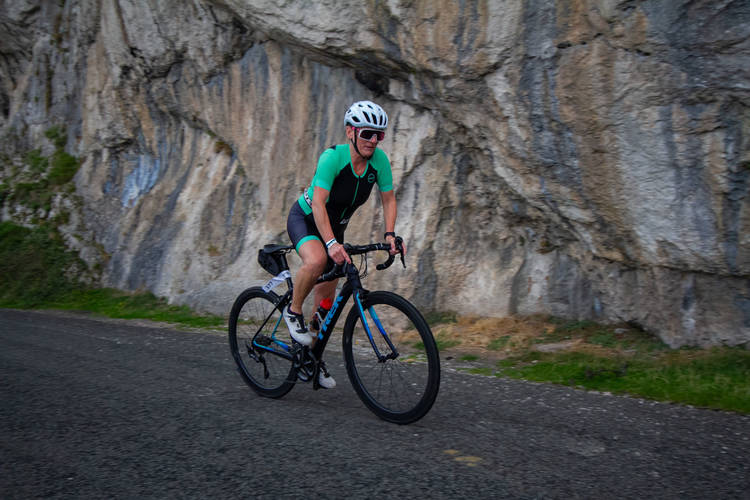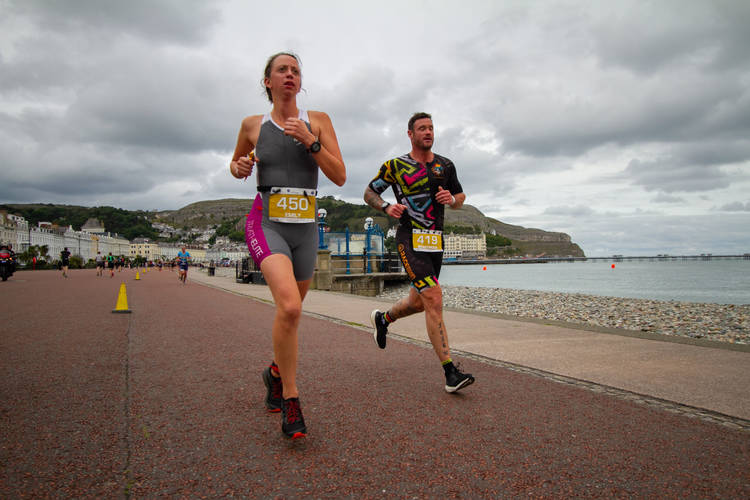 Route Description
From the start line on the iconic Victorian promenade, your first run will see you do two laps of the first run course, before returning to Transition and your bike. Once out of transition, the bike section will take you around four laps of Marine Drive, circumnavigating the Great Orme which is 2 miles long, 1 mile wide and rises 207 metres (679 feet) from the sea. The geology, wildlife, archaeology and landscape is of such importance that much of the headland has been designated a Special Area of Conservation, a Site of Special Scientific Interest and a Heritage Coast. Once the challenging ups and downs of the Orme are behind you, your run again follows the line of the beach, this time completing three laps along the famous promenade with the lap point next to the popular paddling pool and lifeboat station. Make your way home cheered on by the supporters for a hero's welcome!
Pricing
Tier 1 - Individual
Ends: 29/10/2023
Tier 2 - Individual
Ends: 15/09/2024
Tier 3 - Individual
Ends: 27/09/2024
Important Information
Registration
Registration for the Standard Triathlon will take place before the race on Sunday morning - we will confirm specific times in your Final Instructions, which will be available on the website and via email 10 days prior to the race.

Registration is usually located in St George Hotel, Llandudno - LL30 2LG.

Wave Start Times
The standard distance typically starts at approximately 10.30.
Waves are allocated using the estimated finish time on your entry.
You'll be able to find out which wave you're in by logging onto the Live Tracker app ahead of the race. Details of this will be emailed to you along with the Final Instructions.
Transition
Transition opens early on the morning of the event and will close approximately 30 minutes before the first wave starts. You may not enter transition for any reason after the allocated time. Confirmed timings will be detailed in your Final Instructions which will be available on the website and via email 10 days prior to your race.

Transition will only be open for racking on the day of the event. It is not possible to leave your bike overnight.

Equipment left in Transition after it closes will be removed and its security cannot be guaranteed.
Cut Off Times
In the interest of athlete safety and the safety of our volunteers on the course, there will be strict cut-off times in place.
You have 1 hour and 5 minutes to complete your first run and exit transition.
You have 2 hours and 30 minutes to complete your bike and exit transition.
You have 1 hour and 30 minutes to complete your second run.
Timings are subject to change. Confirmed timings will be detailed in your final instructions. These are emailed to athletes 10 days prior to the race, and they'll also be available 10 days prior to the race on our website.
Prizes
We hold a prize giving ceremony after the racing, approximate timings will be detailed in the Final Instructions however it is a good idea to listen out for any updates that come in over the tannoy as sometimes the ceremony may be delayed, and we wouldn't want you to miss out. We don't send out prizes after the event, so make sure you attend the ceremony and receive your big Welsh cheer!
Prize Categories for the Standard Duathlon are:
Individual (for both open and female)
Overall - Top 3

We are proud that all our events are bilingual. Signs, registration and commentary are available in English and Welsh.
Event Partners Llandudno Duathlon 2024
Working with local communities