Welsh Super Series Event
SANDMAN STANDARD
Triathlon | Superfeet Sandman 2024
Superfeet Sandman 2024 Triathlon
Standard
Join us for the most beautiful standard distance triathlon we know, around the beautiful Island of Anglesey.
The Standard triathlon is the final part of the Welsh Super Series. Please note that to qualify, you must enter at least one week before the date of the event.
Location
Newborough Forest
Distances
Routes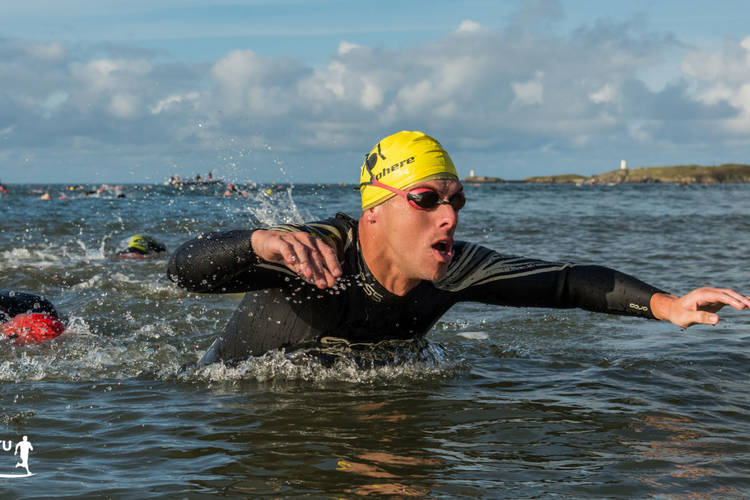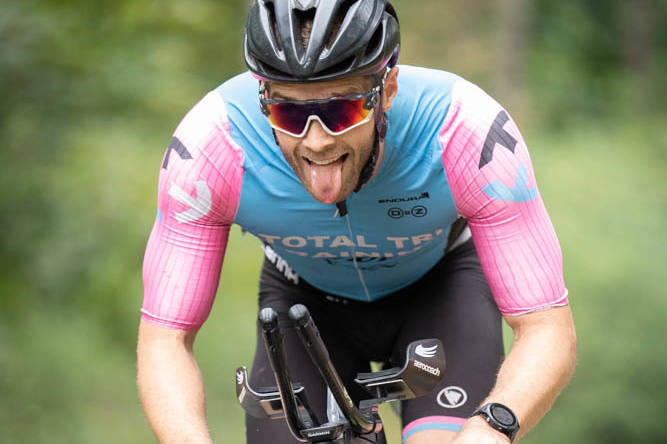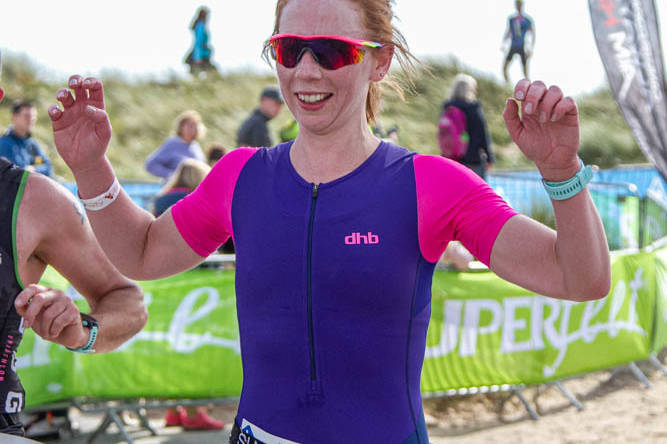 Route Description
With a beach start and sea swim, lining up on the glorious Newborough beach is an unforgettable feeling. The route is a simple out and back but only the ocean will decide whether you're pitted against calm waters or white-tipped waves!
Don't believe the rumours that this Island is flat! There are plenty of climbs and descents on this bike route to keep you on your toes. Starting from Transition in the heart of Newborough Forest, climb up to the village of Newborough and take a right. Head round the sweeping bends and fast straights whilst also negotiating the tight village streets before turning left before the famous village of Llanfairpwllgwyngyllgogerychwyrndrobwllllantysiliogogogoch and onto the A5. This historic road takes you flying past traditional villages and green field before turning left towards the coast with stunning views of the coast on the return leg. Riding through Malltraeth and back towards Newborough, you will descend down the forest road once more to transition ready to get your running shoes on.

With Newborough Forest once hosting the Commonwealth Mountain and Ultra Distance Running Championships it's safe to say the trails on this section are world-class. Running through trees and catching glimpses of the sea and marshland within this forest is just magical if you're not distracted by how much your legs are now starting to hurt! We don't make it easy either, the last 1.5km is almost entirely on sand - it makes the accomplishment of becoming a Sandman all the more rewarding!
Pricing
Tier 1 - Individual
Ends: 09/10/2023
Tier 2 - Individual
Ends: 24/08/2024
Tier 3 - Individual
Ends: 12/09/2024
Team Entry
Ends: 12/09/2024
Important Information
Registration
Registration for the Standard Triathlon will take place on Friday evening, Saturday afternoon and before the race on Sunday morning - we will confirm specific times in your Final Instructions, which will be available on the website and via email 10 days prior to the race.

Registration is usually located in the main Beach car park in Newborough Forest, LL61 6SG.
Wave Start Times
The Sandman event is affected by the tides, and start times change year on year. Races will always start in the morning as close as possible to high tide, 8.30am at the latest.

Confirmed timings will be detailed in your Final Instructions which will be available on the website and via email 10 days prior to your race.
Waves are allocated using the estimated finish time on your entry.
You'll be able to find out which wave you're in by logging onto the Live Tracker app ahead of the race. Details of this will be emailed to you along with the Final Instructions.
Transition
Transition opens early on the morning of the event and will close approximately 30 minutes before the first wave starts. You may not enter transition for any reason after the allocated time. Confirmed timings will be detailed in your Final Instructions which will be available on the website and via email 10 days prior to your race.

Transition will only be open for racking on the day of the event. It is not possible to leave your bike overnight.

Equipment left in Transition after it closes will be removed and its security cannot be guaranteed.
Cut off times
In the interest of athlete safety and the safety of our volunteers on the course, there will be strict cut-off times in place.
You have a total of 55 minutes to complete your swim and exit transition.
You have a total of 3 hours 5 minutes to complete your bike and exit transition.
You have a total of 1 hours 30 minutes to complete your run.
Timings are subject to change. Confirmed timings will be detailed in your final instructions. These are emailed to athletes 10 days prior to the race, and they'll also be available 10 days prior to the race on our website.
Prizes
We hold a prize giving ceremony after the racing, approximate timings will be detailed in the Final Instructions however it is a good idea to listen out for any updates that come in over the tannoy. Sometimes the ceremony may be delayed and we wouldn't want you to miss out. We don't send out prizes after the event, so make sure you attend the ceremony and receive your big Welsh cheer!
Prize Categories for the Standard Triathlon are (for both men and women):
Individual
Overall - Top 3

Vet 40 - Top 3
Vet 50 - Top 1
Vet 60 - Top 1
Vet 70 - Top 1
U23 - Top 1
Teams
1st Team

We are proud that all our events are bilingual. Signs, registration and commentary are available in English and Welsh.
Event Partners Superfeet Sandman Triathlon 2024
Working with local communities